If you haven't visited
The CLASSroom blog
, you should right away! It's chock full of tutorials and great ideas for your pages and home decor. Ellen just finished up her version of
Tim Holtz's
12 tags of Christmas, but hers have a feminine bent, and are just lovely. So neat to see such a different take on the tags!
Recently Ellen started giving away goodies on the blog, and guess who was the very first winner? That's right...ME! I never win anything, so I really couldn't believe it when she contacted me.
And what did I win, you ask?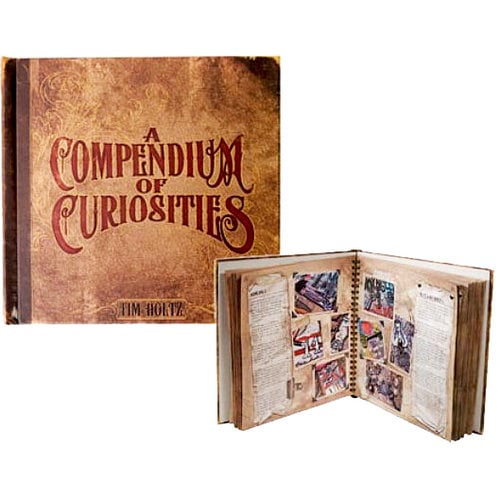 Tim Holtz's
A Compendium of Curiosities
! I received it the other day in the mail, and it is just a beautiful book! I can't wait until all of my scrapbook supplies are unpacked in their new home, so I can roll up my sleeves and try some of these great techniques! Thank you, Ellen and
The CLASSroom
!!